Call 0800 328 0006 for FREE debt counselling service from an award winning charity or visit www.capuk.org.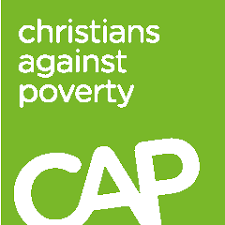 Christians Against Poverty (CAP) has over 240 centres throughout the UK including one in Nettleham near Lincoln with trained debt coaches.
CAP's unique and non-judgemental approach means you are supported all the way as you take each step out of debt and into freedom.
Frequently Asked Questions:
Is CAP just for Christians? No, CAP will help anyone regardless of religious beliefs.
Does it cost anything? No, CAP debt counselling is completely free. CAP is a charity supported by donations from churches and individuals who want to help people become debt free.
Will creditors cooperate with CAP? Yes, CAP has worked with over 1000 companies within the finance industry and is well respected.